Even though
the couple had split
,
Quang Dung
and
Jennifer Pham
still keep in contact mainly because of their son, Bao Nam who currently lives in the States with Jennifer's mom. The decision was made because both Quang Dung and Jennifer Pham are quite busy with their individual careers. Quang Dung made a name for himself with his success in Vietnam. Now it is Jenni's turn to take the spotlight with her career. The actress found great success even after her split with the singer and is now seeing a guy who used to be Quang Dung's best friend according to recent news. The two (pictures above) attended
Y Lan's Live Show in Hanoi
where Quang Dung was one of the performers. (Ouch!)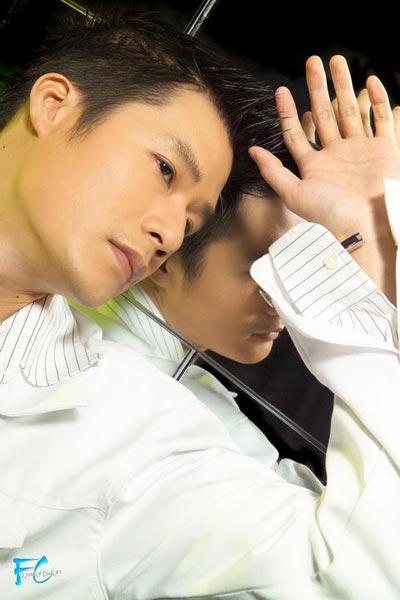 This news has been confirmed by
Quang Dung
who spoke out in a recent interview about their break up. He commented on what
Jennifer Pham
said in an interview that she was looking for a shoulder to lean on thus looking for someone to take care of her and her son. Quang Dung explains that he is still here and alive, how can anyone dare to come in and take care of his son. Furthermore, the singer calls his ex wife young and ebullient as the two factors that would caused her to say such things. Nevertheless, Quang Dung is still following Jennifer's every moves and is there to give her support. It seems that he still want to go back with Jenni. Quang Dung appears remorse talking about their past and the things he realized after their split. The question raised here is this so called ex-best friend the cause of their split?
Sources:
PhuNuToday
and
GiaoDucVN